Contents
On this page you are able to find further information on the following:
BMI Calculator
NHS A to Z Health
Blood Pressure
Waitless
Cruse Bereavement
Live Well Dorset
Healthier Together
Dorset Health & Care Apps
Choose the right service
New Dorset Health & Care App & A - Z of Health Information
Our Dorset, the partnership of health and social care organisations from across the county, has launched a digital health technology library to help supported self-management in the form of apps library www.ourdorset.nhs.uk/apps as well as a new website with A -Z health information library https://healthvideos.ourdorset.nhs.uk
Please click on the images depending on which you would like further information on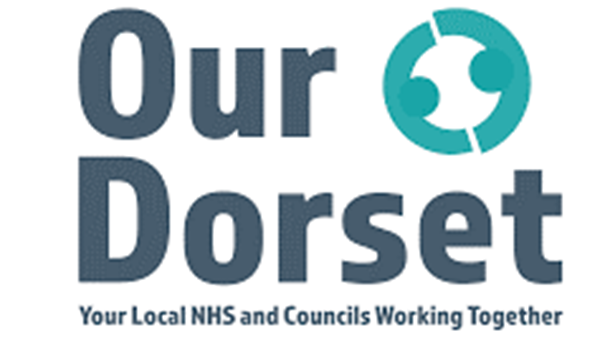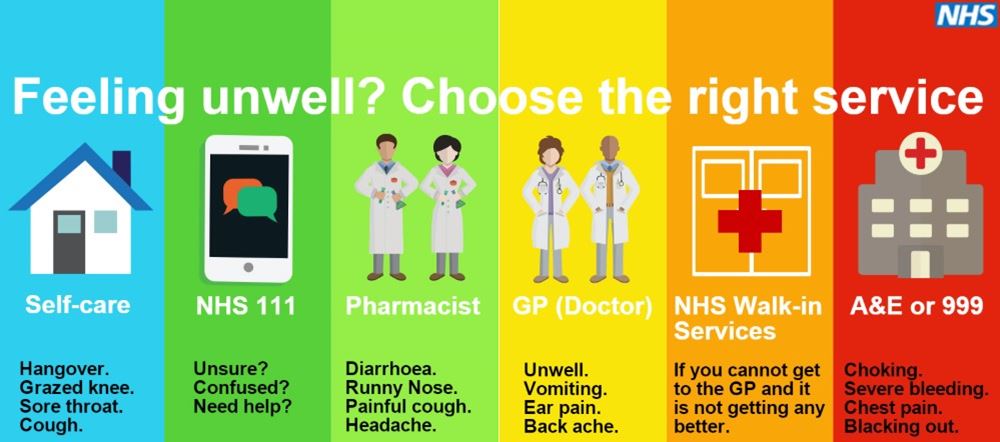 Feeling Unwell? Choose the right service
There are lots of NHS services to choose from and it can be hard to know which is the best for your problem
Self-care: Self-care is usually the best choice to treat very minor illnesses, ailments and injuries. A range of common illnesses and complaints, such as coughs, colds, sore throats, upset stomachs and aches and pains, can often be treated with a well-stocked medicine cabinet and plenty of rest.
Pharmacy: Your local high street pharmacy can provide confidential, expert advice and treatment for a range of common illness and complaints, without having to wait for a GP appointment or go to A&E.
Dentist: Are healthcare professionals who can help you to have healthy teeth and gums by undertaking regular checks, and provide treatment when necessary.There are dental surgeries located across the Fylde and Wyre area. Your dentist will decide how often they need to see you based on the condition of your mouth, teeth and gums. If you have no current problems, your dentist might not need to see you for up to two years. If you need to see a dentist outside of normal dental surgery hours or are not currently registered with a dentist, please contact the Dental Access Service on NHS 111

The NHS Choices website provides information about local dental services and surgeries, including opening hours, contact details and how to register.

GP:

Are able to provide a range of services by appointment, including medical advice, examinations and prescriptions.

if you have an illness or injury that won't go away, then you need to make an appointment here at your GP practice. GP practices provide care, which may involve appointments or telephone advice either with a GP or practice nurse.

Out of hours & urgent advice

: For non-emergency health issues during hours when the surgery is closed, please telephone 111. This will connect you to the national NHS 111 service, who will assess your condition and direct you to the local service best suited to your needs. NHS 111 is available 24/7 and is free to call from both landlines and mobiles.